By Yeajewel |
09
November 2022 |
0
Comments
How to brand your jewelry business - The definitive step-by-step guide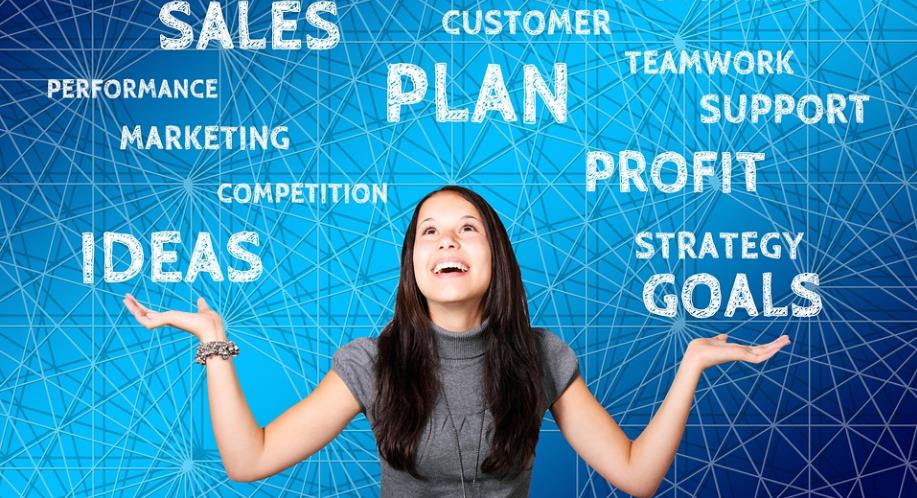 What does the brand mean?

A brand is a concept that the brand owner conveys to the consumer, which brings a specific value to the target audience through a product or service, which may be equal to or higher than the value that the competitor can provide. When we understand a brand, we should not only focus on a set of letters or a logo but also understand what value deliver to the target audience. Only by understanding the values and philosophy of the brand can we define who our potential target audience groups are.

Why build your brand?
A Brand is a medium for you to establish interaction with customers, with the brand you can understand more deeply specific audience groups, to provide them with more customized products and services, while the brand would further distinguish you from other competitors, make your brand more recognizable, with your brand development, brand recognition and influence will become stronger, and begin to form brand loyalty, fashion jewelry consumption is often emotional, there will always be a group of customers to follow your brand, and willing to share your brand with friends and family, this is where the value of the brand.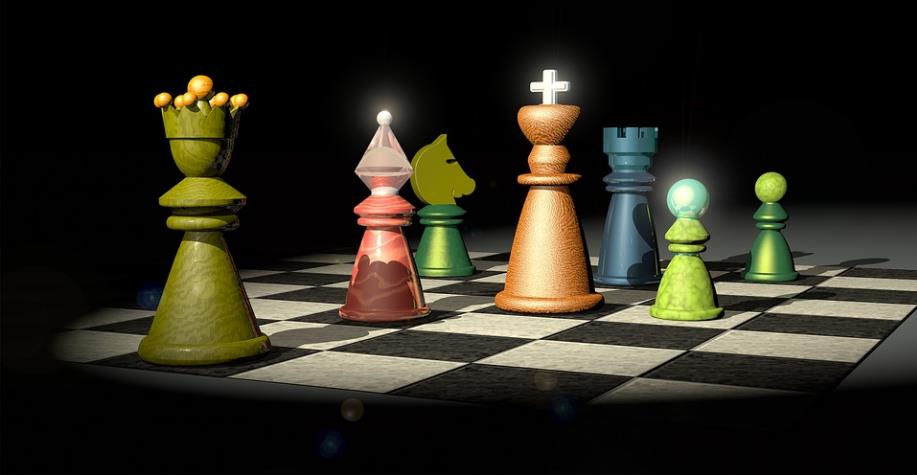 How do you make your brand stand out from your competitors?
1. Knowledge of your audience
Before naming your brand you need to know why consumers would choose you from the many options rather than your competitors. The reason may be that we offer a product or service that meets the needs of a specific type of user, a demand that has never been met by a competitor before. It could also be that our product or service has an advantage over our competitors, which could be due to lower prices, higher quality, faster delivery, or better service.

In short, we must know who our target audiences are before we name our brand. Where are they located? How old are they? What characteristics do they have in common? How can we meet their potential needs? Have a general knowledge of the audience and then name your brand.

2. Name your brand
The following points need to be considered when creating a brand name:

3. Will this brand name resonate with consumers?
When naming a brand, you need to consider whether it will be loved by consumers or new enough, whether will it gives a certain meaning to the name, whether can it resonate with consumers, and you can consider combining the brand name and the company name to create a consistent brand image.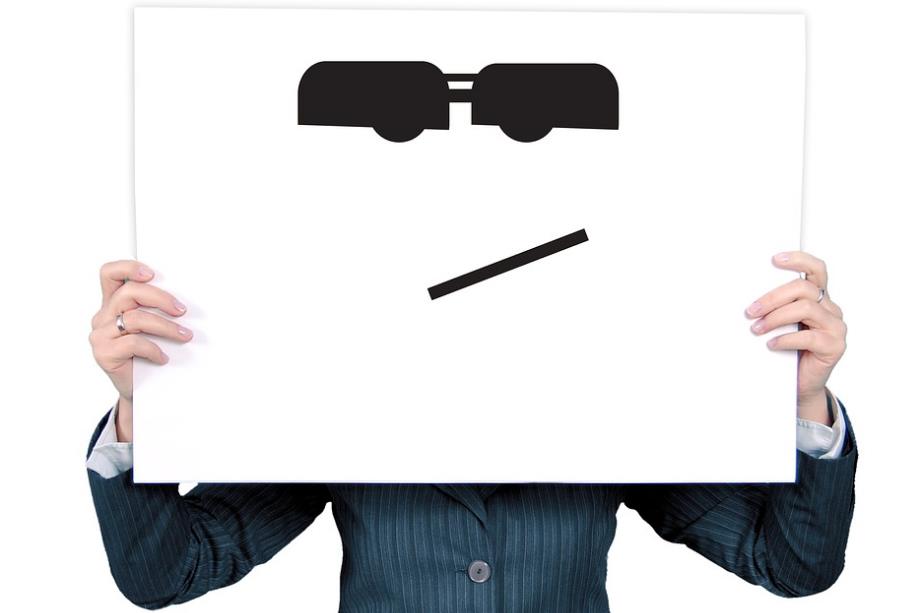 4. Is it easy to keep in mind?
How to make consumers accurately remember your brand name, which is a key to naming a brand, it is better not to choose a long or put an unrelated set of letters together as a brand name.

In the early stage of brand building to do brand promotion, we need to make the most consumers see our advertising content, at this stage consumers only have a basic memory of the brand or product, and many people at that time may not have the intention to buy, when the consumer decided to buy your products in the future, if he can remember your name accurately, just enter the brand name in the search engine to find your website, and consumers because the brand name is more complex or difficult to remember, no matter how to spell can not enter the correct information to search for you, then you may lose a lot of potential customers.

5. Will it restrict future business expansion?
With the development of your business, you may plan to expand into other categories to grow your business, and it's bad luck if the brand name limits your growth. When choosing a brand name, try to choose a name that is appropriate for the growth of your business and that will not confuse your consumer base when you plan to launch into other categories.

6. Is this brand being used?
After your serious consideration, several names may appear in your options. At this point, you need to go to Google and search whether the brand name is occupied by other companies or has a bad usage record, whether various social platforms have been registered, etc. Ideally, your website domain name, brand name, and social channel names should all be kept in the same way as much as possible.

7. Protect your brand name
If you choose to register your brand name, you will need to purchase a domain name as soon as possible, apply for registration of your brand with the relevant authorities, and create accounts with your brand name on various social channels.

8. Make your logo
Your logo will appear on websites, social media platforms, business cards, and product packaging, so when considering how to design the logo, try to consider the effect in various scenarios and try to leave an impressive effect on consumers. Try not to use more than 2 colors in the color scheme, keep the font as simple as possible, and make the overall effect as recognizable as possible, rather than making it difficult for consumers to spell your brand name for artistic effect.

9. Create your brand story
A brand story is the interpretation of the meaning of the brand name and brand slogan, through the brand story can be a deeper and more detailed expression of the brand's positioning, brand history, and brand concept, describing the story behind the brand can make the audience group more in-depth understanding of the brand, a good brand story will make the specific audience group produce a sense of belonging, think you are the same kind of people, the formation of a subtle identification with the brand so that consumers to achieve the role of from spectator to customer.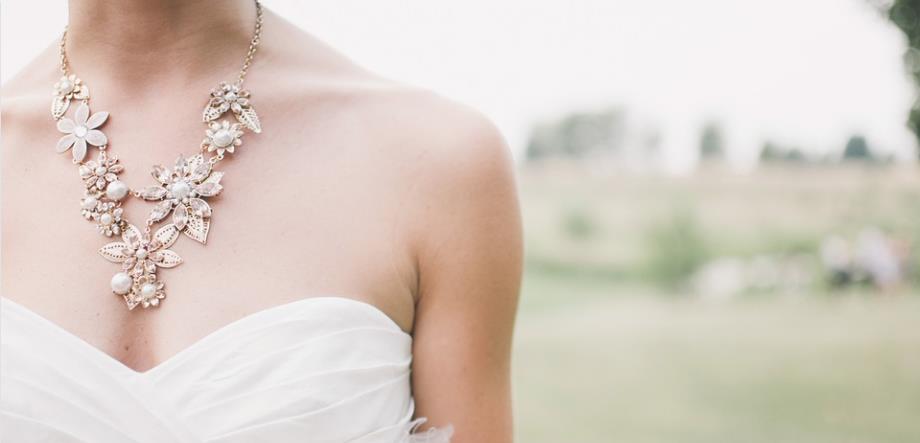 Build your branded products
1. Product Design
When designing products for your jewelry brand, you need to be certain of the consumer concept that the brand is conveying and how to deliver the brand concept to the designed products, so you should consider what kind of design style is acceptable to the audience group. Is there a similar product in the market already? What are the things that competitors have not done differently or better? What kind of price is affordable for consumers? What kinds of design elements reflect the brand identity? Once you can answer these questions, you will be able to work on product design.

2. Product Production
The brand is required to deliver the product to the final consumer, to complete an effective promotion of the brand concept, if the product does not meet consumer expectations, consumers may express their dissatisfaction through various channels, then this is a failure of promotion, so a suitable product production and QC standards for your brand positioning is particularly important, if you do not have your jewelry factory, you can choose to outsource processing, no matter what kind of production methods, in the product processing need to strictly follow the relevant standards so that the product with stable quality to consumers.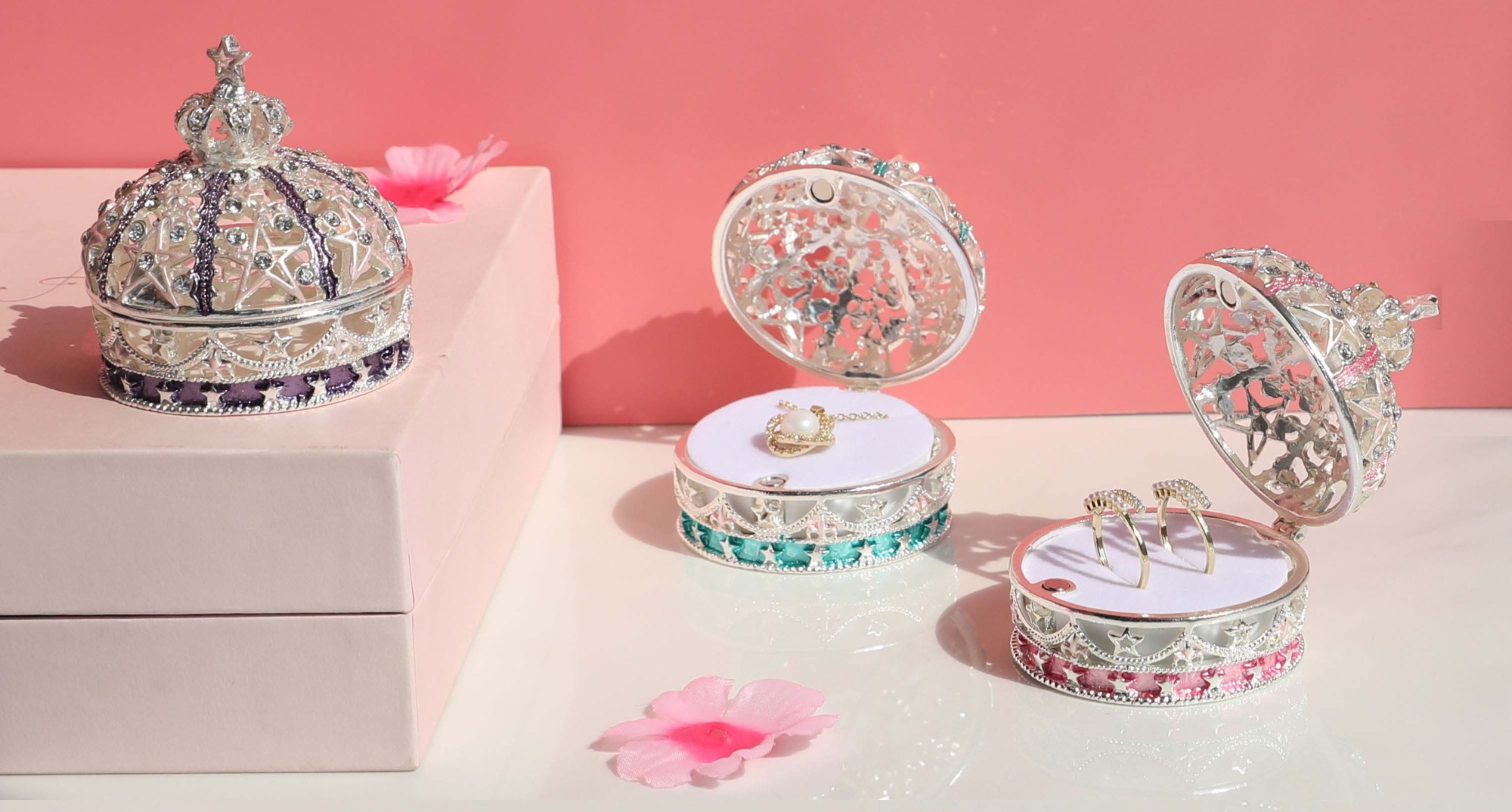 3. Product Packaging
A good jewelry packaging is a comprehensive embodiment of the brand concept, it will not only stimulate consumers' desire to buy, but also has the role of protecting the goods, convenient transportation, and conveying brand information, while also carrying the function of increasing the added value of the product. Different brand positioning of product packaging should use different design concepts, I have written a detailed jewelry packaging guide, and I hope it can bring you inspiration.


How to pack jewelry for sale
4. Photograph
Product images are an important part of a brand's visual identity. When taking photos for a product, you need to consider the angle and background of the photo shoot, a uniform style to make your website product listings or brochures more neat and consistent, choose the right light brightness and high-resolution photography equipment, can be a more perfect expression of the details of the jewelry, as for how to choose the right model to wear the product photo shoot, may need to go through continuous trials to find the right one.

Select your sales channel
Different channels of sales acquire customers in different ways. If you create a brand website, you may need to reach customers by paid advertising or SEO (Search Engine Optimization), if you are opening a jewelry store to sell products on platforms like Amazon, eBay, or Etsy, although these platforms will distribute traffic for your store, it may not be in your rights to attract more customers, so it is more important to choose a major sales channel for brand development.
Compared to opening a store on various platforms, creating your brand website will allow you to take more initiative, both in terms of website design and product visualization, you can make adjustments as you wish. There are many well-established website builders on the market today, such as Shopify, Worldpress, etc., allowing you to build a website that suits your needs in a couple of days.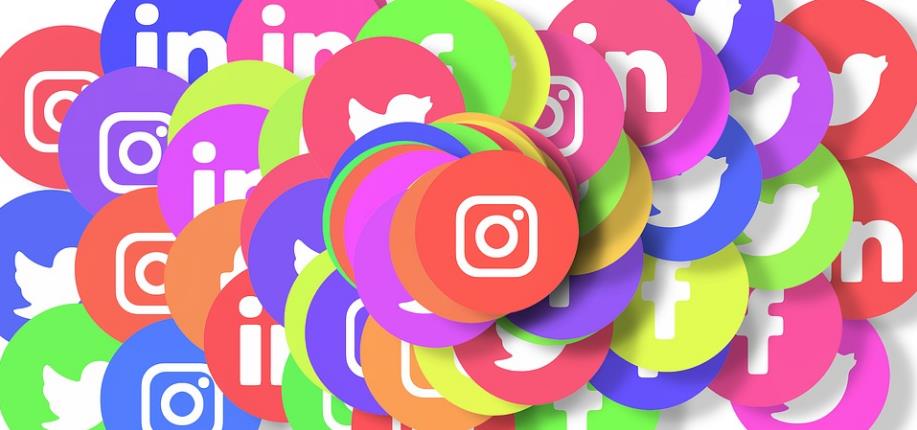 Promote your brand
The promotion of brands and products can be generally divided into two ways: paid advertising and free access to traffic. Paid advertising allows you to validate your business in a short period of time, but you may need to do a constant trial and error, while free traffic may have a longer lead time, it is more stable once the effect is achieved, depending on your budget.

If you have enough budget, you can set out a detailed promotion strategy to methodically test your audience and accumulate user data, and if you have a limited budget, you can spend some of your efforts on SEO and maintaining social channels to attract a steady stream of customers to your website through this low-cost way of attracting traffic. For more information on how to drive traffic to your jewelry store, please refer to the following article.

How to drive traffic to your online jewelry store
Keeping your customers
1. Live chat support is available
Good customer service can earn your brand a better reputation. When customers are interested in your products, good customer service will increase their confidence to shop, and if the website can provide live chat support, customers can get prompt and accurate answers to their questions, which is also an important factor to enhance customer loyalty.

2. Provide a good shopping experience
If you think attracting customers to your website is one-half of the success, then getting them to buy your products is the other half. How to convert website visitors into real customers is one of the most important parts of generating profit for your brand. You can create engaging product presentations to attract visitors to spend more time on your website. You can show them positive reviews from repeat customers to build their shopping experience, write detailed company profiles and return policies to ease their concerns, and finally, set up an appealing promotion to motivate them to complete their purchase immediately. What else needs to be done to provide a great shopping experience and maximize conversions on your website, you may find the answer in the following article.

How to improve website conversion
3. Provide great after-sales service
Keep your promises to customers through excellent after-sales service, so that you can gain customers' trust and support. In a good shopping experience, customers will share with people around them, and in a poor shopping experience, customers will tell the world that although the product has been successfully sold, it is a start for you to build trust with customers.

4. Use social media to showcase your brand
Publishing your brand information, latest products, brand stories, and brand promotional videos to various social media regularly can gain effective brand exposure because social media is an ideal place to attract potential customers, and at the same time, you can use these social media to interact with customers and figure out their feedback on your brand or products, you can know what your users are saying and what are they expecting from your brand. This will help you to improve your products or services continuously.

5. Attracting regular customers to repurchase
Compared to attracting new customers, it is much less costly to keep your old customers. While you can ask your customers for feedback on your products after they have made a purchase, send them review requests. These valuable reviews from your loyal customers can help convince your potential customers to buy your products. Setting up an exclusive discount for your regular customers before their upcoming birthdays or major holidays will drastically increase the brand's repurchase rate, which is one of the most important things you can do to build up your customer loyalty.

Ends
Branding a good jewelry brand not only can stand out from many competitors and attract more new customers but also can build a stable relationship with old customers, I hope this article can bring you inspiration.

If you are looking for a jewelry wholesaler or jewelry manufacturer for your jewelry business, you can learn about us - Yeajewel, a professional jewelry manufacturer from Yiwu, China, has been established for 9 years since, serving thousands of global boutique owners and jewelers every year, not only has a large of stock to provide wholesale jewelry serving, but also can undertake OEM/ODM orders demand, with stable availability capacity, and short production time, it is your trusted supplier, we look forward to building a relationship with you.
Leave a Reply
Your email address will not be published.Required fields are marked. *